Not in WA, or over in the red dirt mining regions, but right here in Oz – we've got the country's first mini excavator park for the little ankle-biters.
DIG IT can be found up Tamborine Mountain way in Queensland, about a snag's throw (or an hour's drive) from both Brissie and the Gold Coast, nestled in the Scenic Rim.
The kiddos can have a crack at driving their own mini diggers in Thunderbird Park's outdoor construction area.
A rep said:
"Look, DIG IT isn't just any playground. It's been crafted for the young'uns and the big kids (that's us parents) who love a bit of fun. We're talking stuff that's not only a hoot but also a bit of a learning experience – construction, earth-moving, engineering, building, and most importantly, working safe and as a team. It's the sort of thing you remember when you're old and grey. And guess what? No screens in sight."
The little diggers get to plonk themselves down in one of nine CAT mini-diggers for a solid two-hour go.
And there's heaps on the go…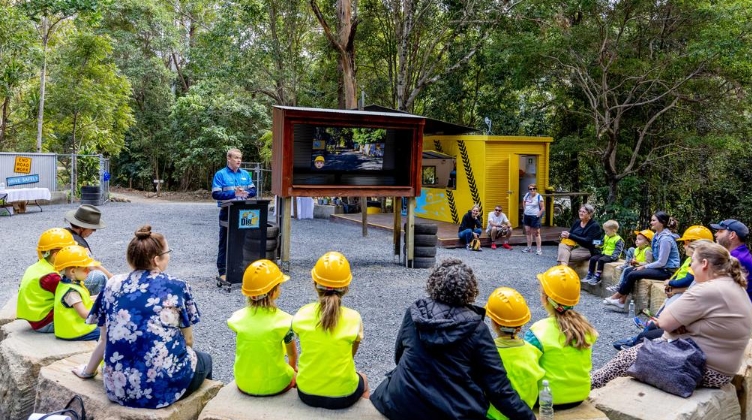 Mini Digger Fun
The kiddos can give the mini digger a whirl, scooping and shifting dirt and stones. But before they dive in, there's a seasoned instructor to give them the rundown on digging and staying safe. The rep added:
"By the end of each task, they'll snag an induction card. So, by the time they're done, they're basically mini pros on the DIG IT site."
The Dig Zone
Here the kids can get trained on a hefty 1.7 tonne digger and then let 'em rip, digging up the place.
The Demo Zone
Ever wanted to see a kid use a wrecking ball to knock stuff over? Here's where the magic happens.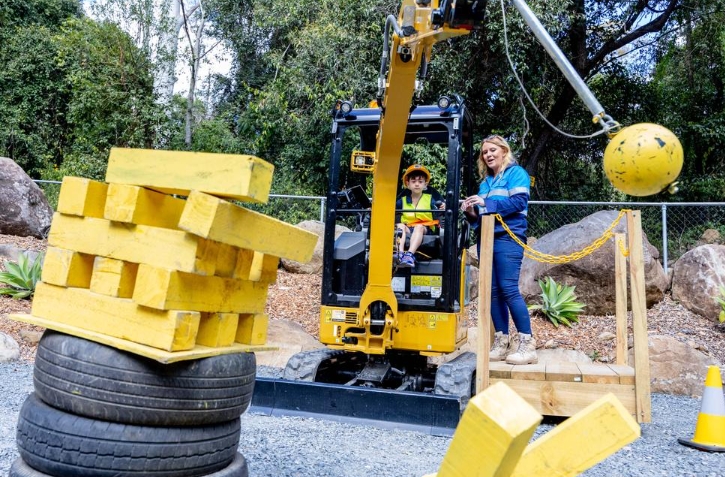 The Croc Zone
Bit of a fun one – the challenge is to snag a croc using the 1.7 tonne digger.
The RC Zone
The rep let us in on this one:
"We've got top-notch remote-controlled gear here – dozers, dumpers, diggers, and loaders. The kids can have a real shot, just like they're on the job site."
Mini Digger Challenges
Here's where they can square off against their mates, navigating obstacles and smashing out tasks, all the while learning to work together and keep it safe.